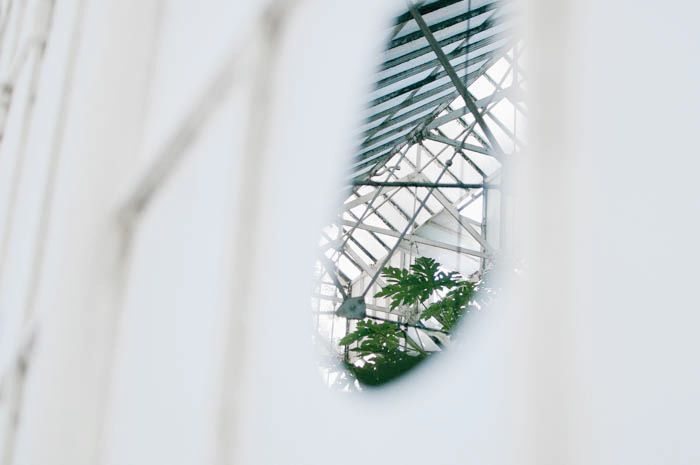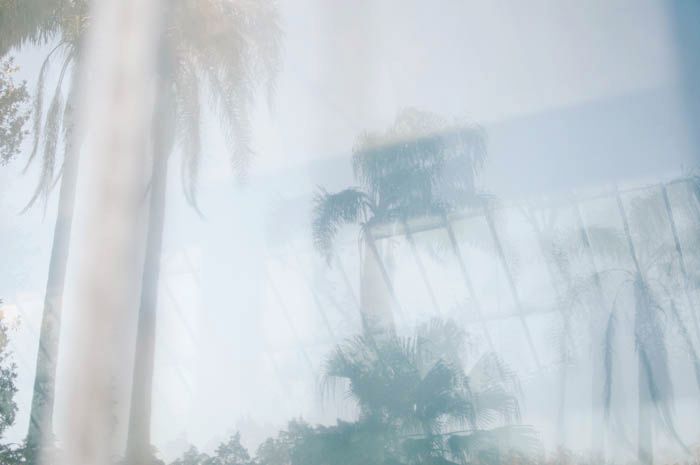 Hay un invernadero en el
Jardim Botânico da Universidade de Coimbra
. Un invernadero precioso con los cristales pintados de blanco. Hace dos años que visito Coimbra periódicamente y en casi todas mis visitas hemos paseado por el jardín... pero es curioso que, en ninguna de estas ocasiones, hayamos podido ver el interior del "misterioso" edificio de cristal. Un día, después de la visita de varios amigos a la ciudad, volvíamos a pasear solos por allí y en un intento de hacer fotografías por uno de los agujeros en el cristal, un hombre mayor se dirigió a nosotros:
– O que andam a fazer?
– Oh, só estamos a tentar tirar fotografias.
– Está bem. Podem vir cá e fazer a fotografia que querem fazer. Mas tem só dois minutos.
Y entonces nos abrió la puerta de metal y entramos los tres. El ambiente estaba cargado, olía a una mezcla de humedad y flores. El hombre nos enseñó, apresuradamente, las diferentes salas del invernadero y no podía dejar de asombrarme y de hacer fotografías sin apenas mirar por el objetivo. En escasos dos minutos estábamos fuera y yo me quedé con la sensación de haber estado en un lugar maravilloso del cual solo me queda un vago recuerdo y tres fotografías.
There's a greenhouse at the Jardim Botânico da Universidade de Coimbra. A beautiful greenhouse with white painted windows. During the last two years I have been visiting Coimbra regularly, and in almost all my visits we have been walking around the garden... it is weird, though, that in none of those occasions we could have seen the inside of the "mysterious" glass building. One day, after a visit of some friends to the city, I was having a walk with him there again, and in an attempt to take pictures to the interior of the greenhouse through one of the holes in the glass, an old man came to us:
– What are you doing?
– Oh, we are just trying to take some pictures.
– Alright. Come here and take the picture you want to take. But quickly, you just have two minutes.
He opened the metal door and we went in. The air smelled like a mixture of moisture and flowers. He showed us, quickly, the different rooms of the greenhouse and I could not help being astonished and take pictures without even looking through the lens. In just two minutes we were out, and I had the intense feeling of having been in a wonderful place, of which I only keep a vague memory and three pictures.
saudades de coimbra - zeca afonso