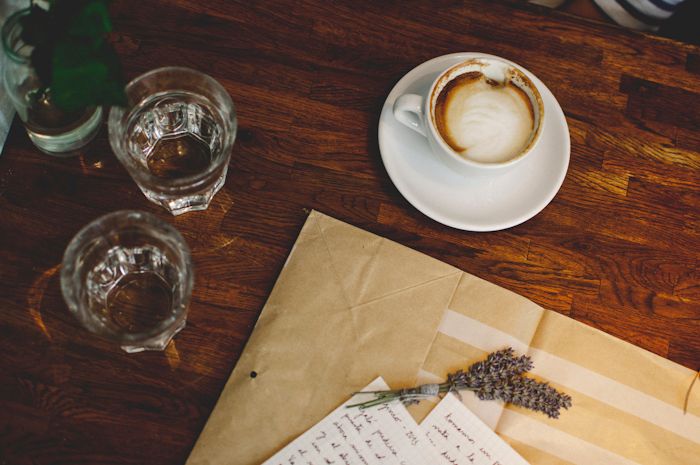 Hace ya algún tiempo que
Mònica
me entregó su siguiente carta de nuestro proyecto. Fue en Portugal, donde nos re-encontramos este verano. Se bajó del coche, nos abrazamos, y cogió un sobre del asiento trasero. Desde entonces este sobre ha ido en mis bolsos y mochilas prácticamente todo el tiempo, esperando encontrar el momento adecuado para ser fotografiado... el cual ha resultado ser esta tarde cuando tomaba un café con
María
en
LouieLouie
.
Ahora, mientras escribo esto, recuerdo perfectamente lo especiales que fueron los últimos momentos con Mònica en
Coímbra
. Aquella noche, estoy segura, quedará grabada en la memoria de ambas durante mucho tiempo y junto con nuestra colección de cartas formará parte de las cosas que nos mantienen cerca, unidas, a pesar de los 3.174 km que nos separan.
It's been a while since
Mònica
gave me her next letter for our project. It was in Portugal, where we met again this summer. She got out of the car, we hugged each other, and then she picked an envelope from the back seat. Since then, that envelope has been inside my bags and backpacks almost all the time, waiting for the right moment to be photographed... which has been this afternoon, when I was having a coffee with
María
at
LouieLouie
.
Now, while I'm writing this, I perfectly remember how special were the last moments with Mònica in
Coimbra
. That night, I'm sure, while remain in our memories for a long time, and together with our letters will be part of the things that keep us close, together, despite the 3.174 km in between us.
the last living rose – pj harvey